Develop the career you dream of.
Understand the music industry's ins and outs.
Define and achieve your goals
Negotiate contracts.
Distribute, market and release your music successfully.
Get your music on film, TV and advertising.
Understand copyright and its value.
Find a record label and music publisher.
Plan an independent tour.
Develop a strong social media presence.
Create a strong personal brand and image.
Develop your own sound identity and stand out.
Choose the right producer.
Find a manager.
Find a booking agent.
Create songs that stand the test of time.
Work out songwriting splits and set up co-writes.
Create high quality music videos, even on a low budget.
...and much more, but most importantly you will learn how to MAKE A LIVING DOING WHAT YOU LOVE and TURN YOUR PASSION INTO YOUR CAREER.
When I first started in the music industry I had no idea how I would get from point A to point B. All I knew is that I had big dreams and big goals. I trusted my talent, but knew that talent alone would not get me where I wanted to go. I had no contacts in the music industry and no inside information.
So what did I do? I decided to dedicate my time and energy to learning about the music business as much as I could.
I realized that if I wanted to make music for a living, I had to make a living making music, so I made a commitment with myself to figure out the industry part, find a way to make music my full time job and develop the career I wanted to have.

I spent several years studying all aspects of the music industry inside-out, attending music markets, meeting with people, taking a deep hard look at the artists I admired the most and breaking down their business models, understanding all the possible different revenue streams, and putting all of this into practice.

In the past 15 years I have released several records independently, toured Europe, the US and Latin America, had my music featured on tv shows, films and adverts in Korea, Australia, the US, Chile, UK and more. My music plays on radio stations around the globe and retail shops such as Starbucks and H&M and have millions of streams on Youtube and Spotify. I now run my own record label and publishing company with partnerships in multiple countries.
How did I do this? Well, a lot of artists ask me this question so I decided to develop an online course to share with you all the tips, tools and information you need to do this and more.
I invite you to dive deeper and join me on this online course which I created with one specific goal in mind; to help you develop a successful and profitable career in music.
In this course I will be sharing with you all the things I have learned in 15 years, through a lot of trial and error, all of which have enabled me to develop my career independently.
This is truly a very complete, all encompassing course that I've put together based on all the things I wish I knew 15 years ago, but didn't know who to ask. It will give you all the tools you need to develop a strong successful career and teach you ALL YOU NEED TO KNOW about the NEW music industry.

My goal is that when you are done with this course you know exactly where you want to go and how to get there.
I'm excited to meet you and see you on the other side of the screen!

Yael
---
This course is tailored for independent musicians, artists, singers, songwriters, producers, composers and upcoming music business executives (booking agents, managers, promoters etc) with the intention of giving key information and education on the most relevant subjects necessary to develop and accomplish a successful and professional independent career in the music industry. We will look at the entire life span of a project from its conception to its execution, encompassing the songwriting process, creating a cohesive and strong identity and brand, developing and executing clear long and short term goals, defining clear objectives, putting together a strong team, contract negotiation, developing your social media presence, creating interesting and unique artistic content, digital distribution, financing, tour planning, music licensing, publishing, copyright and more.
---
What's inside the Course:

Mentoring on all the key aspects of the music industry including how to develop your own image and brand and how to create coherent content that makes an impact and reaches your audience.


Breakdown of the different revenue streams available within the music industry, so that you are able to understand how to best monetize your music, intellectual property, create a profitable business, and make money making music so that you can continue to make music for a living.


Access to hands on knowledge and experience that is immediately applicable to YOUR career and the chance to ask all the key questions you always wanted to ask, but didn't know who to ask.


Monthly live video sessions via our online classroom during which we will go over all the content and provide ample opportunity for Q&A to make sure you are getting the most out of this course.


Tools and resources that will open your mind to new ways of thinking about your music career. We will work on pinning down your dreams and breaking them down into achievable and realistic goals that take you where YOU want to go.


Monthly assignments to put into practice everything you are learning and begin applying these new found tools and knowledge to your own project, your goals and career to see immediate results.


A private Facebook group and community where you will be able share your growth and questions with like minded individuals, develop meaningful relationships and help each other on the journey towards living your dream.


Office hours where you will have the chance to ask questions, discuss topics in depth and further go over the progress of your developing projects and undertakings.


Mentoring by an industry expert that has been on both sides of the music industry, the artistic creative side, and the business entrepreneurial side for over 15 years and has received awards and accolades both as an indie artist and a creative entrepreneur. This is information and guidance you will not find in any book or any other online course, because this valuable information can only be acquired through experience and/or mentorship and is now available to you in this 12 month course.
Your Instructor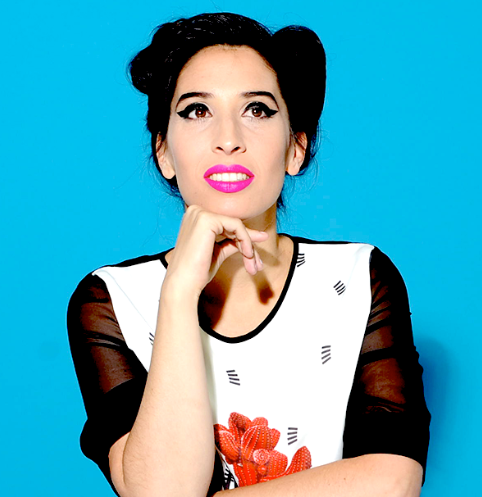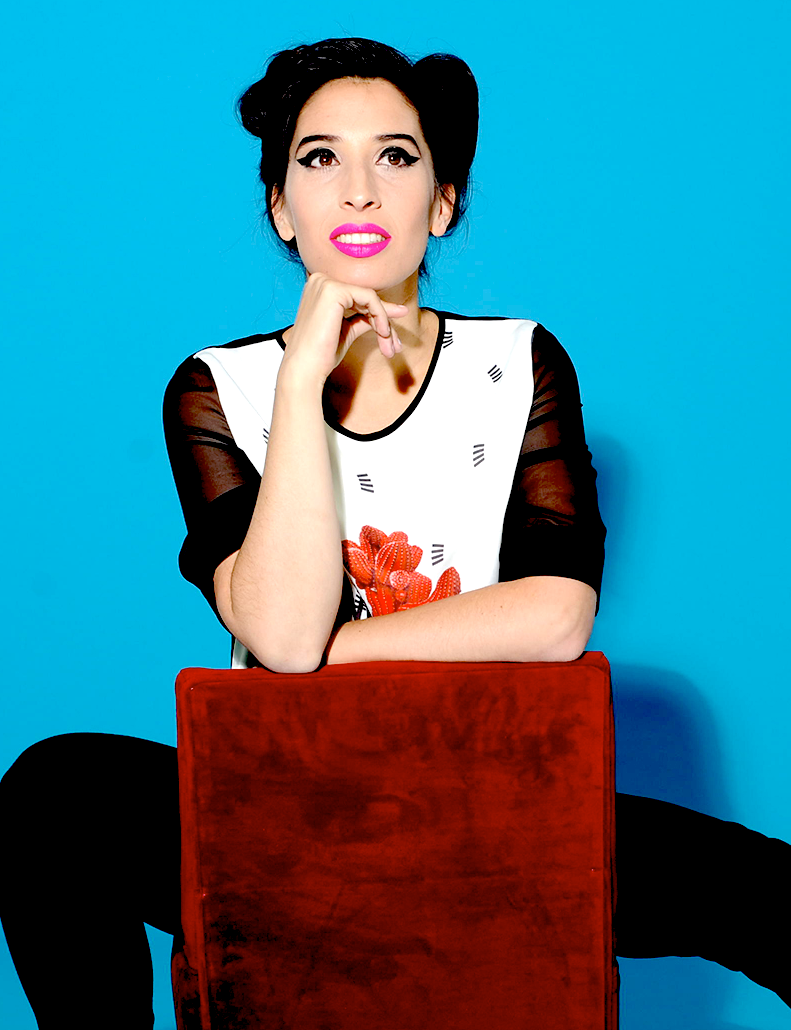 Yael Meyer is an internationally acclaimed independent singer-songwriter, producer, recording artist and entrepreneur.
Recently named one of the 100 most influential young leaders of her native country Chile, she has had over 40 music placements on adverts around the globe for brands such a Blackberry and Ralph Lauren, prime time TV series and films on Amazon, Netflix, Lifetime, ABC, CW and many more.
In 2000 Yael moved to the USA to attend Berklee College of Music on a scholarship. Here she self produced and recorded her first LP "Common Ground". Released in 2004, it was named "one of the best 50 albums of the year" by Rolling Stone Chile and cemented what would become a prolific career as a singer, songwriter, artist and producer.

In 2011 Yael released her second LP "Everything Will Be Alright", and was featured in Spin Magazine, The Los Angeles Times and The Jerusalem Post, licensing every single song on the album to a film, advert or tv show, a feat accomplished by only a very few artists.
In 2014 she released her 3rd and latest LP titled 'Warrior Heart', which was named one of the best albums of 2014 by several online music blogs, and lauded by international music publications such as Relix Magazine, The Wall Street Journal, Paste Magazine, Entertainment Weekly, and Rolling Stone Argentina who named her "one of the 5 female chilean musicians to know". She also broke into the Korean market with her single "All Around Me" which debuted at #2 in the overall digital's sales ranking. Yael also penned the song 'When You Hold Me Tight' for the second season of the Korean drama 'Healer'. The song appears as the title theme for the main character in the series. Yael also penned the song "No Matter How Hard I Try" for the Korean drama 'Queen For Seven Days' which has garnered millions of views on YouTube.
Yael has toured extensively performing on stages and festivals around the world including, Lollapalooza (Chile), SXSW (USA), C/O Pop (Germany), Am-Pm (Cuba), BAFIM (Argentina), and Sziget (Hungary). Her music is also heard on retail stores such as Starbucks, Pinkberry, Forever 21 and H&M.
She is also the Director and Co-founder of KLI Records, an independent record label, music publishing and sync company representing various international catalogues for tv/film/advert licensing and sub-publishing in South America. KLI RECORDS has represented the catalogues of Rough Trade, Native Tongue, Abood Music, Cooking Vinyl amongst others.
In 2017 KLI RECORDS received the Presidential Award for Best Publisher of the Year, for and its outstanding contribution to the development of the local music industry. The award was given by the President of Chile Mrs. Michelle Bachelet and the Minister of Culture Mr. Ernesto Ottone.
Yael regularly participates in panels and lectures as an industry expert and guest speaker at music business events around the world. In 2017 she was invited to lecture at her alma mater Berklee College of Music and Pulsar Chile. In 2018 she was invited to mentor at Canadian Music Week in association with Women in Music.
Course Curriculum
MODULE 1: Developing your brand and image.
Available in days
days after you enroll
MODULE 2: Developing your sound identity
Available in days
days after you enroll
MODULE 3: Creating affordable, good quality audiovisuals and artwork
Available in days
days after you enroll
Frequently Asked Questions
How long do I have access to the course?
After enrolling, you have unlimited access to this course for the duration of the year - across any and all devices you own.
What if I cannot make the live video sessions?
All live video sessions will be recorded and you will be able to watch and re-watch at your convenience.
Can I break down the payments?
Yes, we offer different payment plans. So whether you prefer to make one payment or break it down, we got you covered!

"Yael's program opened a great door for me and my career as an artist. It gave me important tools of execution, which I was able to incorporate. I was able to meet great musicians, developing a network of friends and support that last until this day.
I just released a new video clip and I am working on my second album with two fellow musicians and friends that I met during the course."
- Daniela Izaurieta

"Participating in Yael's mentorship program was huge for me. I was able to learn how to develop and execute my goals to grow my career as an artist. She gives you all the tools and know-how to develop yourself as an independent artist and the necessary information for effective marketing and self promotion."
- Rizziere Bellagamba

"Yael's course was an eye-opening and comprehensive look at self-publishing and de-mystified a lot of the formal online funding processes."
- Isabel Custer